DOLUNAY ( MOON ) SERIES SYNOPSIS
Nazli ( Ozge Gurel ) is a cook who really wants to follow her dream and do it as a profession with her own restaurant. She desperately needs money to help with her rent so she takes a job as a private cook for businessman Ferit. Ferit ( Can Yaman ) is a perfectionist and everything has to be just right and this really annoys Nazli. He has had numerous cooks who have all left as they cannot stand his demands. As Nazli continues to work there they start to fall in love.
Ferit's family are divided after family members are killed in what is thought to be an accident. The young boy who is left without parents is in the middle of a custody battle between Ferit and his ex-girlfriend Demet, and her sneaky violent husband Hakan. Add Deniz into the mix who falls for Nazli then you have a recipe for disaster.
Dolunay is sometimes lighthearted but at other times quite dark and underhand. The young actor Alihan Turkdemir who plays the role of Bulut is amazing.
CAST
Ozge Gurel ( Nazli ) An amateur cook who goes to work for a businessman who is a perfectionist.
Can Yaman ( Ferit ) A businessman who likes everything just so. He fights for custody of his nephew.
Necip Memili ( Hakan ) The bad guy who is married to Demet and does dirty tricks to help her get custody of Bulut.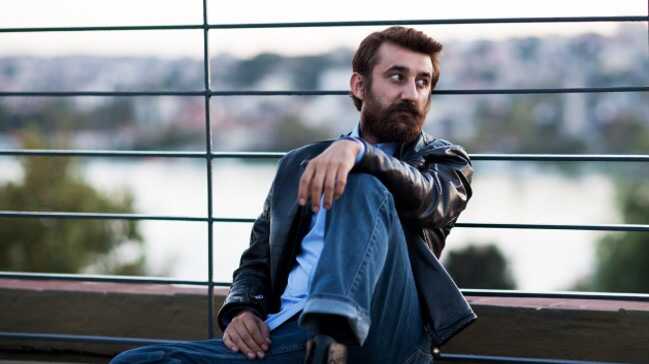 Other cast members
Hakan Kurtas ( Deniz ) Falls in love with Nazli and always appears to be a little sneaky in keeping her and Ferit apart.
Oznur Cerceler ( Fatos ) Nazli's flatmate who is a fashion designer and tries so hard to get a job in the fashion industry.
Ilayda Akdogan ( Asuman ) Nazli's sister who makes a big mistake by spying on Nazli and Ferit for Hakan and Demet.
Alihan Turkdemir ( Bulut ) Both his parents are killed and he is the subject of a custody battle. He loves Ferit and wishes to live with him.
Dolunay was broadcast in 2017. There was one season of 26 episodes. It was aired on StarTV and was a No Dokuz Production series.
Written By – Rachel Labidi
All Rights Reserved The video contents on the post (if applicable) is owned by its original producers and all credit to them